Monitoring your safety, anywhere in the world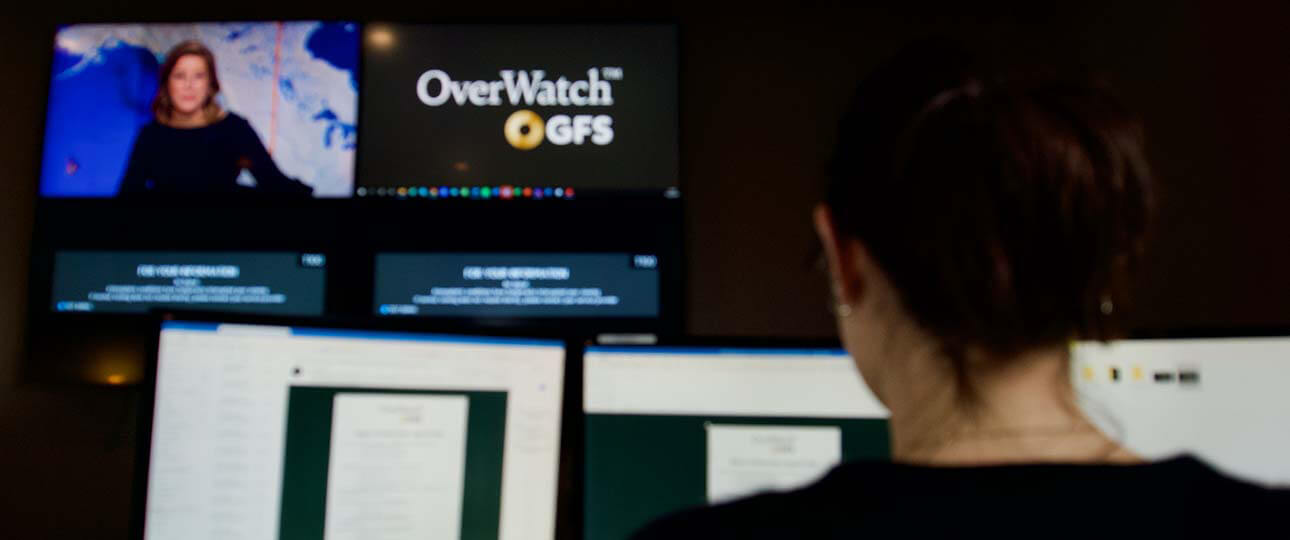 OverWatch™ is GFS's 24/7 operations center, responsible for monitoring the security and safety of our clients' people, productions and projects, and providing centralized command and control systems.
OverWatch™ uses the latest information technology to track individual team members and monitor situations affecting our clients around the globe. It provides real-time data and analysis to assist with decision-making and trigger planned responses.
Order an OverWatch™ Location Report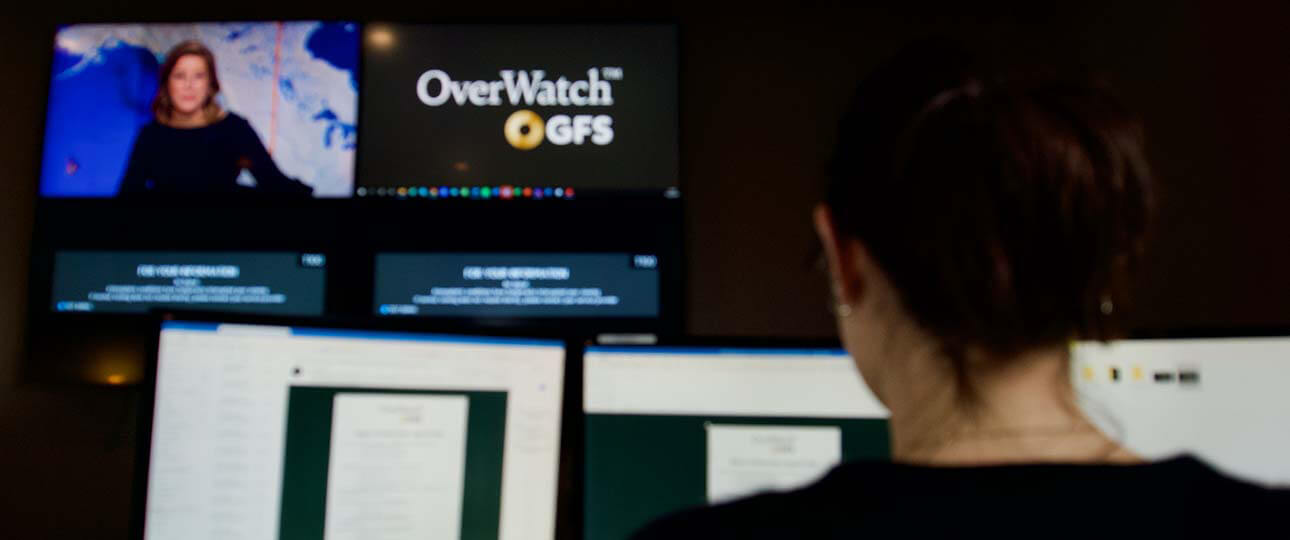 Featured Products
OverWatch™ Location Reports
Gain an in-depth understanding of the operating context of any production or project location with an OverWatch™ Location Report. The reports provide clients with a comprehensive briefing on a location's Covid-19 status and restrictions; prevalence of disease, health hazards and medical services; political and economic stability, crime rate and terrorism; natural and man-made hazards; and personal safety factors.
OverWatch™ Location Monitoring
Stay on top of emerging trends and developments in locations of interest with a subscription to OverWatch™ Location Monitoring. We report on any changes to the security, safety, medical, physical or regulatory environment that could have an impact on your production or project.
OverWatch™ Travel Security
OverWatch™ Travel Security subscriptions help you to protect the safety of your team while they travel and operate in foreign locations. It includes tracking of individual's whereabouts, regular status check-ins to confirm their safety and wellbeing, and monitoring of the locations they are operating in.

OverWatch™ Travel Security provides those travelling with instant alerts about potential threats and sends daily situation reports to their managers. The app includes a panic alarm, triggering our 24/7 emergency response, which is carried out by GFS Risk's expert consultants.