Insights
What is risk management for film productions?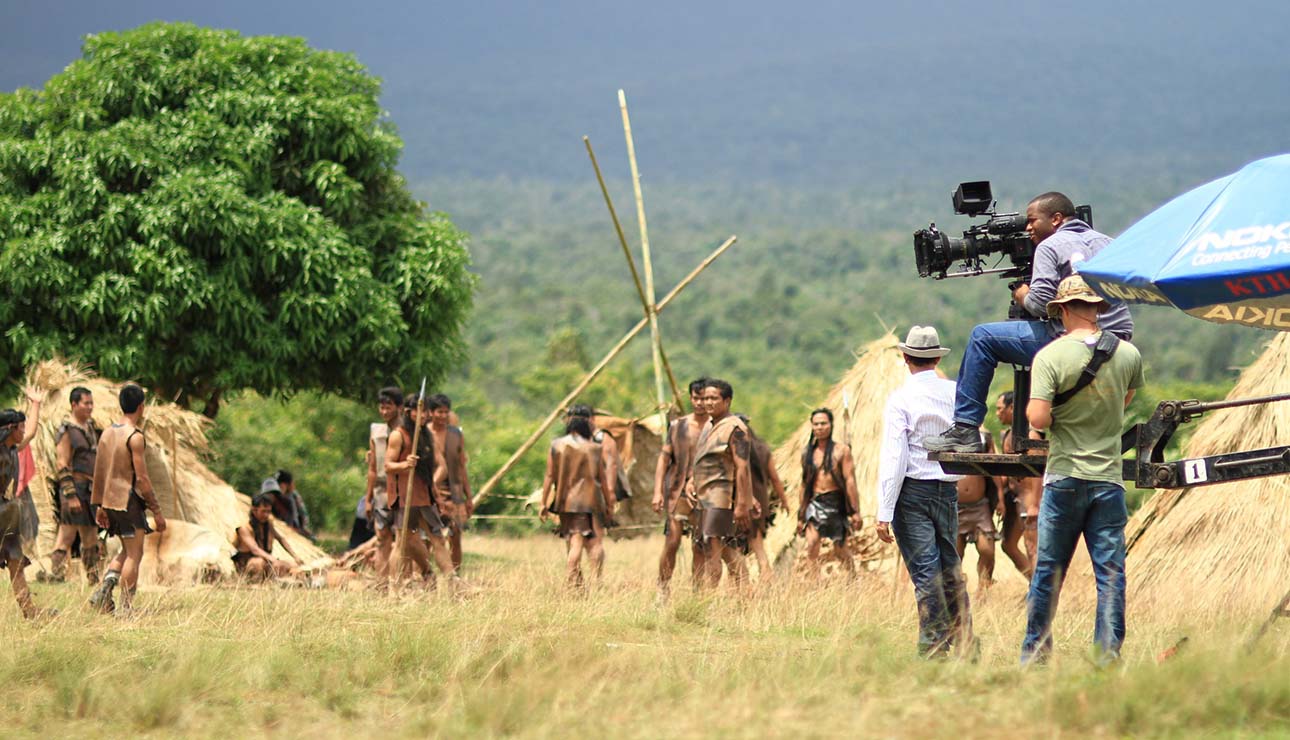 Producing films involves taking risks – whether it's to capture the shot of Tom Cruise leaping off a cliff on a motorbike or building an almost full-scale replica of the Titanic. Risk management is the process of reducing those risks to an acceptable level. Without it, constraints such as legal protections and insurance limitations may mean a production is unable to undertake planned activities, and ultimately, reach its full potential.
What are the risks involved in film production?
While there are financial, legal, and brand reputation risks associated with all stages of filmmaking, risk management for film production deals specifically with the unique risks of production, prep, and wrap activities on set or location. These risks primarily affect cast and crew members and can be broadly grouped in three categories: health and safety, security, and medical.
The health and safety risks that a production's cast and crew may be exposed to include illness from disease, injuries involving vehicles and aircrafts, from slipping, tripping and moving objects, undertaking stunts and explosions, and work-induced stress. Depending on the location and activities involved, drowning, falling, and exposure to extreme weather may also be risks.
A production's security risks affect cast and crew, physical assets, and the production's overall ability to operate without disruption. Common security risks for productions in any location include intrusion, harassment, and theft – particularly when big budgets and high-profile talent are involved. In locations with moderate-to-high political, social, or economic instability, other risks may include terrorism, civil unrest, and kidnapping.
Medical risks inhibit a production's cast and crew from accessing adequate healthcare should they become ill or be involved in an accident. This risk normally presents when a production is operating in a remote location such as in an ocean or alpine environment, or in a country or region without an acceptable level of health services.
What does risk management involve?
Risk management for film production is the process of identifying and assessing risks associated with an individual production, then planning and implementing risk mitigation interventions to avoid or reduce and control the severity of their potential impact. It also involves evaluating both the risk assessment and the risk management plans during and after the production is complete to identify opportunities for further improvement for future productions.
To adequately identify and assess the risks associated with a film production, a team of expert analysts utilize industry proven risk management techniques for all activities, environments, and people involved in the production. Specific knowledge and in-depth understanding of how film productions operate is essential to ensuring the risks of every activity is considered. A team approach protects against cognitive bias and human error, and a robustly developed methodology ensures learnings from other film productions can be applied.
Also read: What is a risk assessment in filmmaking?
Once the analyst team have completed their risk assessment for the film production, they work with the operations team to develop risk management plans. These plans detail the policies (guiding principles), processes (actions), and protocols (rules) to be followed by the production to mitigate its risks. The cost or restrictiveness of each policy, process, or protocol should be proportionate to the size of the relevant risk and the production's ability and appetite to absorb the impacts of the risk.
Once the risk management plans are developed, it is the responsibility of the production's senior management to ensure they are implemented effectively and efficiently on set or location. Expert risk management officers are often employed to provide training to management, cast and crew on the production's specific policies, processes, and protocols, and to ensure all aspects of the risk management plans are being followed.
Evaluating the production's risk assessment and risk management plan involves the production's senior management, risk management officers, and expert advisors such as GFS. During production, it is an ongoing process to ensure that any changes in risks or opportunities to improve the planned interventions can be responded to immediately. Once the production is wrapped, time should be taken to analyze what worked well and what didn't work as well to improve future risk management planning.
Why is risk management important?
Effective risk management is often the difference between a production reaching or failing to reach its potential. Without risk management, a production is typically more constrained in what it can do by legal protections, or reliant on insurance as the ambulance at the bottom of the cliff. Risk management, on the other hand, creates a controlled environment for maximizing a production's opportunities – including, perhaps ironically, undertaking activities that are typically considered "riskier" than others.
Let's use a simplistic example: A production wants to film its talent interacting with sharks, but the legal team have advised against it and the insurance premiums are unaffordable. After commissioning a comprehensive risk assessment, the production identifies an opportunity to reduce the risk by applying control measures such as using a dive cage for the talent. With its risk management plan prepared, the production achieves approval from the legal team, secures an affordable insurance premium, while also achieving the team's creative vision.
Far from being a barrier to undertaking "risky" activities, risk management is a process that allows film productions to achieve more by methodically and proportionately addressing the health and safety, security, and medical risks it faces. Given risks are inherent in all aspects of filmmaking, every production can benefit from effective risk management.
Subscribe
Receive GFS insights and news, direct to your inbox.