About
GFS Risk wins American Chamber of Commerce award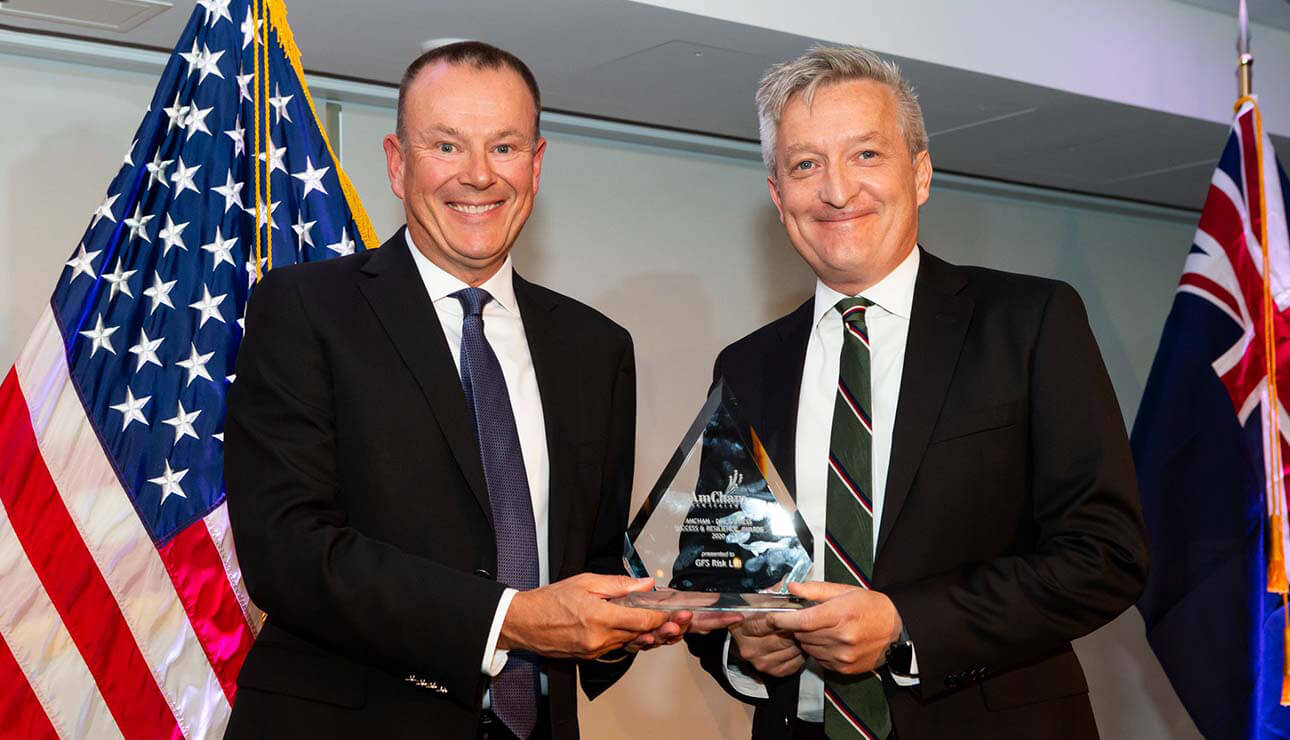 November 29, 2021
GFS Risk is a winner of the 2020 AmCham-DHL Express Success and Resilience Awards held by the American Chamber of Commerce in New Zealand.
During the awards presentation held at Park Hyatt Auckland last night, the company was recognized for its contribution to helping a large number of television and film productions in the United States to resume production during the Covid-19 pandemic.
CEO Julian Grimmond says, "we are thrilled to have won this award in a year that began with all of our work coming to a standstill. We quickly pivoted our services to become a leading provider of solutions for American productions wanting to return to work safely and effectively."
Productions across the United States were forced to shut down from March due to Covid-19 lockdown restrictions. To restart work while protecting the health of cast, crew, and the wider community, productions must navigate layers of government and industry labour union regulations,
and apply safeguards such as testing, social distancing, personal protective equipment, and personal
hygiene protocols.
GFS Risk's clients, including media giants Amazon, Apple, Disney, Netflix, and NBCUniversal, have
engaged the company to provide Covid-19 policy and planning, and on-the-ground support with
compliance and facilitating "production bubbles" in the United States.
Grimmond says, "much like New Zealand and its 'team of five million,' we have helped to establish 'production bubbles' and teams of a few hundred that have been able to create safe workplaces free of the virus in an otherwise hostile environment."
The American Chamber of Commerce say the purpose of the awards is to recognise organisations "who could show resilience, ingenuity, had pivoted, and had been successful in growing relationships and business between the USA and NZ during these difficult times."
Other award winners include Sir Ian Taylor's Animation Research Limited, Fisher & Paykel Healthcare, and Tourism Holdings.
Ends.